2012 NOVOCCO Wine Detailes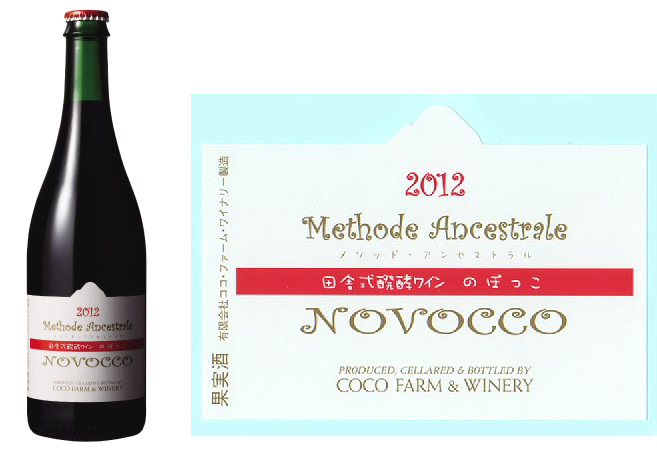 Novocco Red Wine is a light, fruity, spicy red wine fresh from fermentation with a touch of residual carbonation. This wine is made in a "Nouveau" style, bottled young and immediately approachable. The grape involved is the Shokoshi grape, developed by the renowned Sawanobori family of Japanese grape breeders.
The juicy, effervescent character of this wine makes it a natural for charcuterie, cheeses, and good friends.
TECHNICAL DATA
VARIETY
SHOKOSHI 100%
VINEYARD
Kaminoyama Yamagata, Akami Sano,
Kumagaya Saitama
HARVEST
DATE
10th 17th 20th August,8th September 2012
Brix @the Harvest(average): 19.9oBrix
BOTTLING
Bottled on: 1st October 2012
The number of bottles :3,907(750ml)
ANALYSIS
DATA
Alcohol:12.2%   Total acidity: 0.735gm/ 100 ml.   Residual Sugar: 0.095%
22/OCT/2012
●2012 NOVOCCO Wine Details PDF